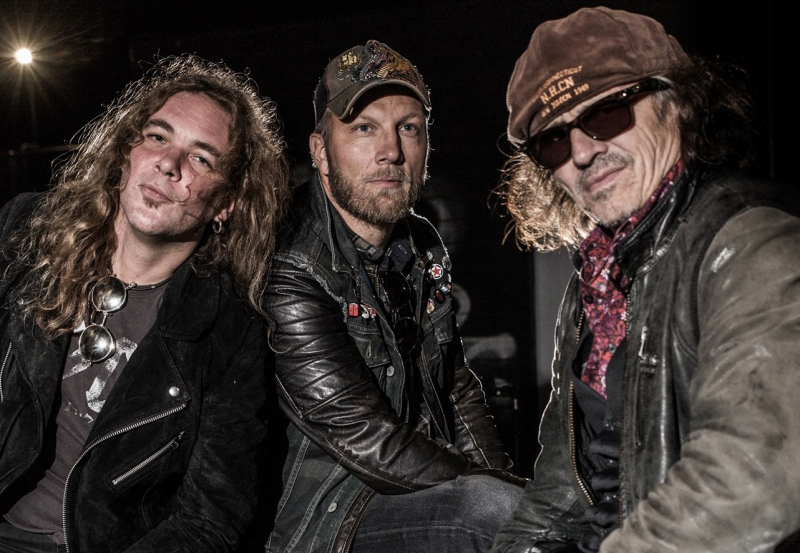 Rock som det skal spilles!
I kølvandet på det nu nedlagte Highway Jam, fortsætter Tommy og Jonas med konceptet den gode guitar heavyrock fra 70'erne og de tidlige 80'ere.
Oplev de fede numre fra bl.a. AC/DC, Deep Purple, Whitesnake, Thin Lizzy, Status Quo etc. fremført af passionerede musikere for denne genre. Med sig på trommer har de indlemmet Martin P., som bl.a. spiller med Moonchild – Iron Maiden Jam, og fra tidligere bands som Spitanger og ReBound Rubies.
På sangerfronten er der et rent luksus dilemma. Hele 3 sangere er i folden. Ditlev Ulriksen(Shotgun Revolution, Innocent Blood osv.), Dagfinn Joensen(Fate, Black Sabbath Jam og Scorpions Jam), og Fjeder Stavnstrup(Glam Gang og Queen Of Denmark). Desværre kan ikke alle være der samtidig. Men de er alle garant for kvalitet.
Ved større scenejobs vil bandet trække Hammondorgel vildbassen Anders Haahr fra Freddy and the Phantoms med. Anders fyrer den af, så selv Jon Lord lytter med. Konceptet er klart. Band bestående af Jonas, Tommy og Martin samt en af de ovenstående dygtige sangere. Hård rock, hårdtslående trommeslager, gyngende basgange, virtuose guitarsoloer fra Jonas Larsen.
Mine damer og herrer. Rock som det skal spilles: Highway One
Leadguitar : Jonas Larsen. Bass : Tommy Larsen. Drums : Martin Petersson. Guest vocals : Ditlev Ulriksen, Dagfinn Joensen og Fjeder Stavnstrup. Guest Hammondorgan : Anders Haahr.