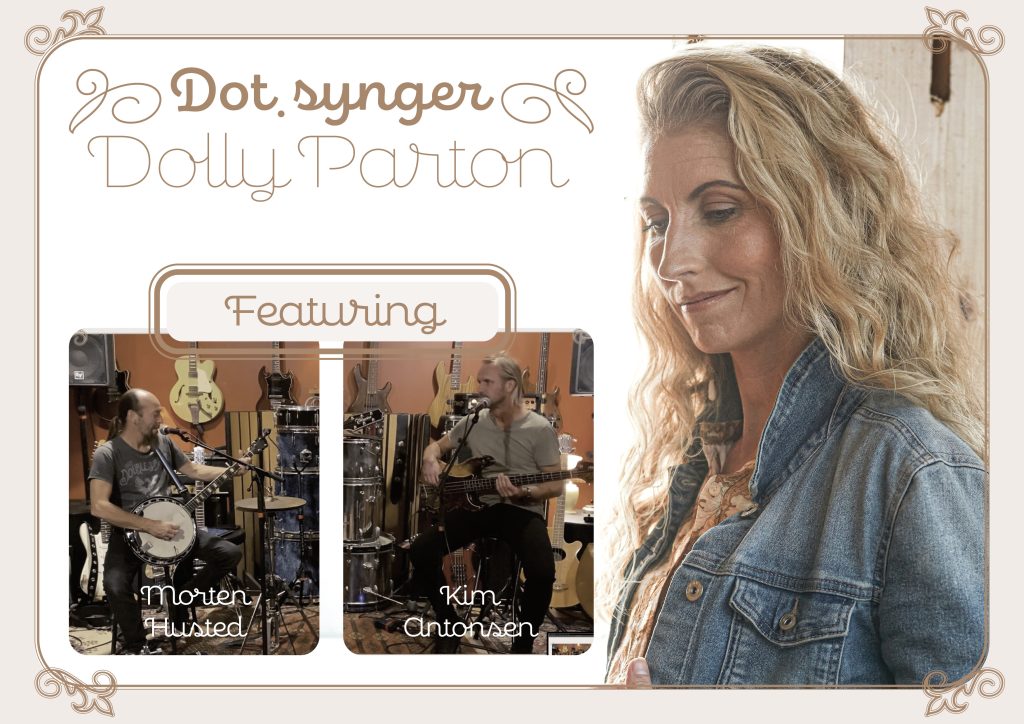 Dot synger Dolly Parton!
Tribute to Dolly Parton
Få et genhør med en af række af de bedste sange fra Dolly Parton, når Dot hylder Dolly. Fra Applejack til Jolene. Fra 9-to-5 til Islands in the Stream.

Musikerne
Dot optræder sammen med Morten Husted (kendt fra Neighbours and Friends) på guitar og Kim Antonsen på bas. Bandet kan udvides ved større koncerter.